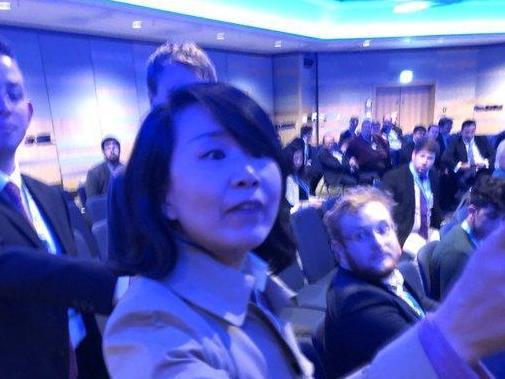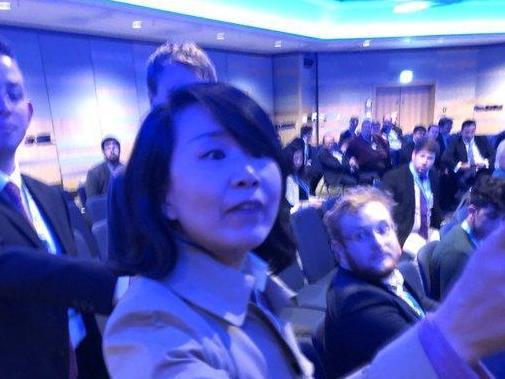 A Chinese reporter has been convicted of assault after she slapped a Conservative Party conference delegate during a fringe meeting.
Linlin Kong, 49, slapped Enoch Lieu so hard that it was heard by another delegate eight seats away.
The incident occurred at last year's Tory conference in Birmingham's International Convention Centre.
Download the new Indpendent Premium app
Sharing the full story, not just the headlines
Kong denied the assault, claiming that Lieu manhandled her first by pushing her at the time of the incident.
With the help of an interpreter, she told the court she was approached by Lieu because she had claimed a panellist at the conference was lying by saying he was pro-China.
According to Kong, Lieu told her to leave and began to push her with his hands.
"Not only was the man pushing me, I was surrounded by four or five people," she said. "I was in fear."
But District Judge Shamim Qureshi found her guilty of assault after a trial.
He said: "In my view, it was in the heat of the moment that the defendant lost her cool professionalism as a journalist and instead became an impassioned heckler."
Kong, who has been a journalist for 26 years and is Chinese state broadcaster CCTV's chief UK political correspondent, was given a 12-month conditional discharge and ordered to pay a total of £2,115 in costs, a victim surcharge, and compensation.
Her barrister, Timothy Raggatt QC, told the judge she would appeal over both the conviction and sentence.
Lieu, a Newcastle-under-Lyme Conservative member, denied laying a hand on Kong and said he asked her to leave in a "neutral tone".
It was heard that Kong shouted at members of Hong Kong Watch and Conservative human rights committee chairwoman Fiona Bruce that they were "trying to separate China".
She also allegedly labelled panel members "puppets".
When Kong was taken into police custody in October last year, the Chinese embassy in London demanded an apology for Kong from the event organisers, reported the Guardian.
A spokesman at the embassy said Kong had "simply raised a question and expressed her opinions", and added that the UK Conservative party's human rights committee should "stop interfering in China's internal affairs and stop meddling in Hong Kong's affairs".
Additional reporting by Press Association