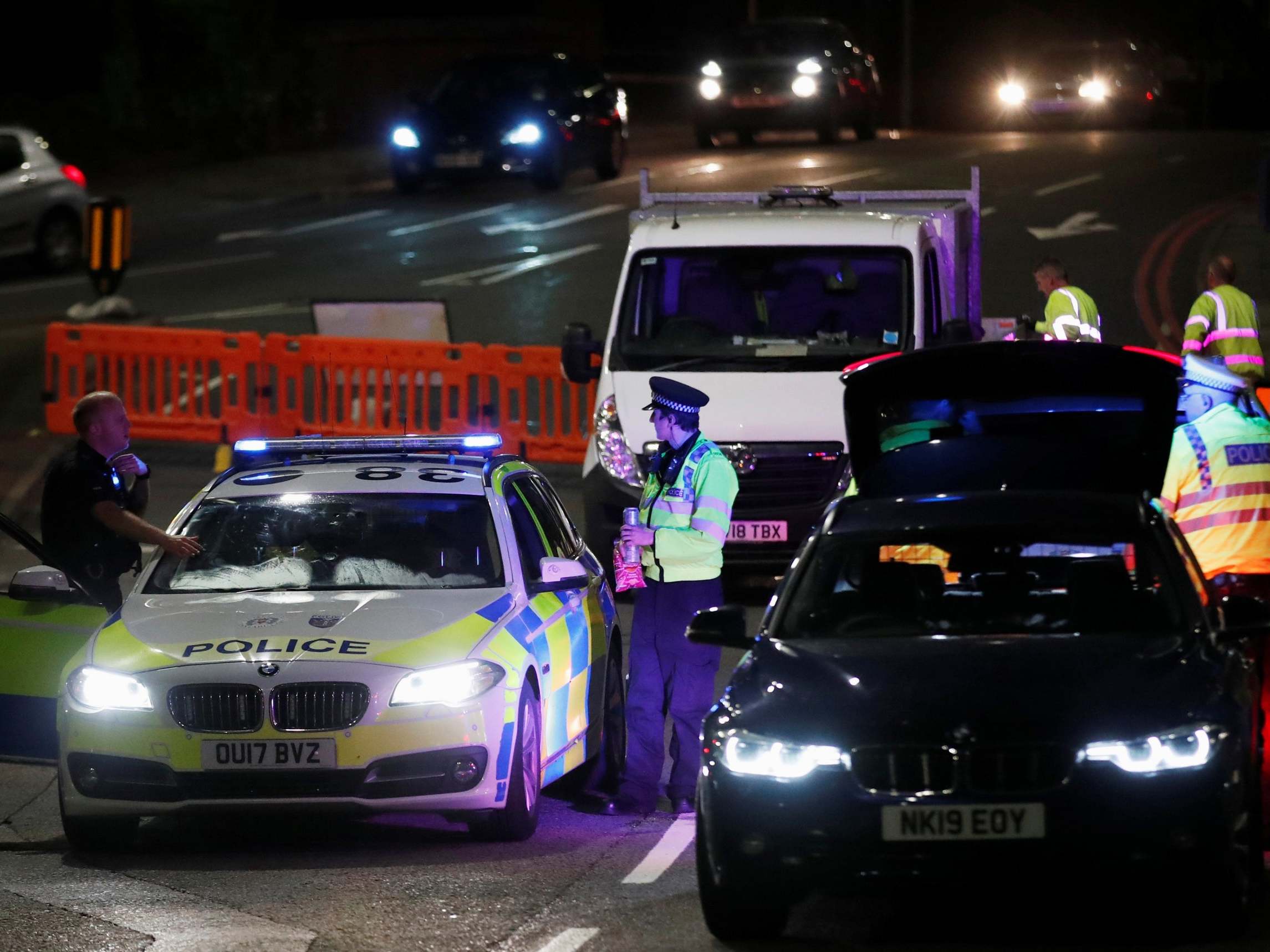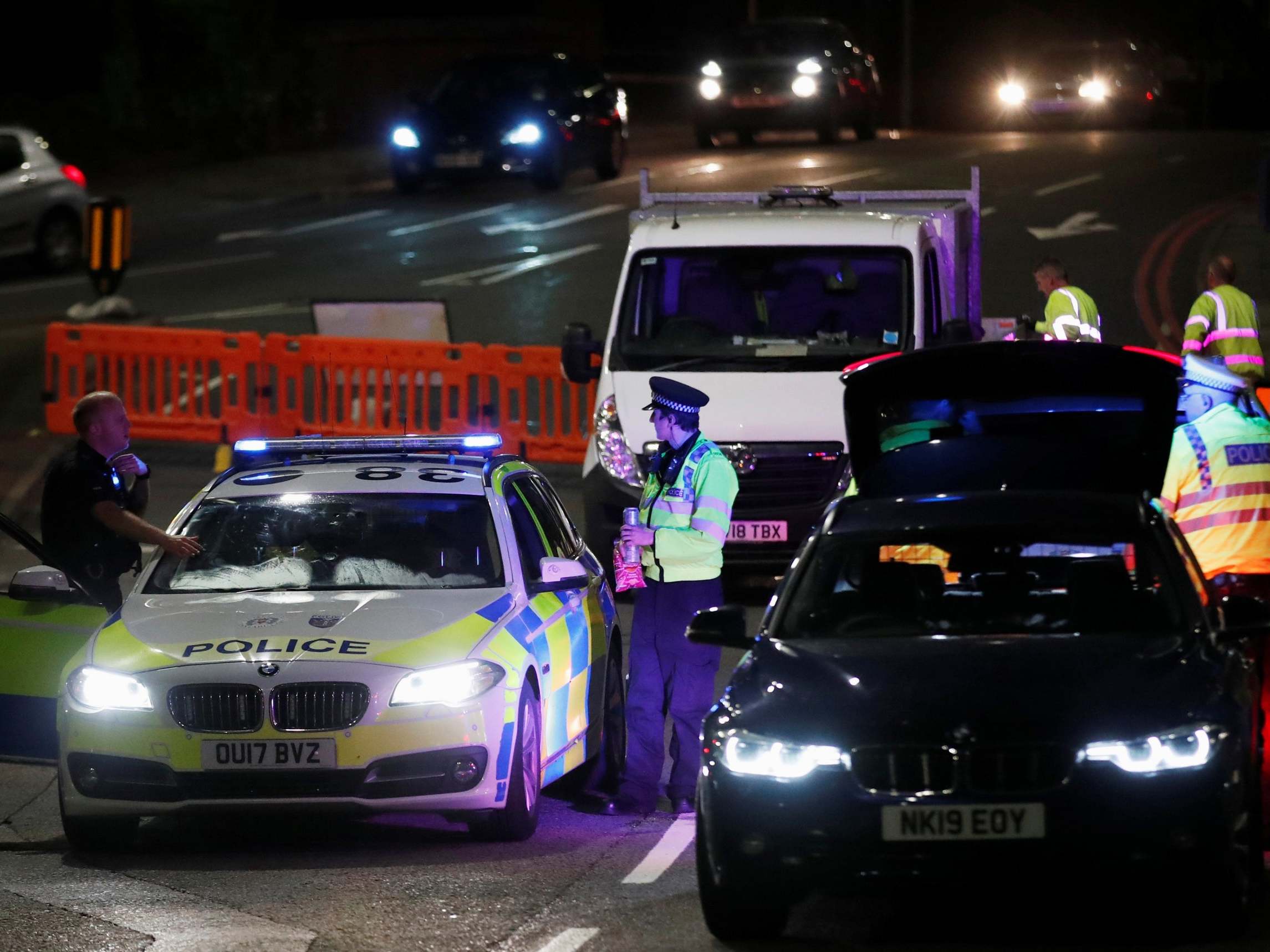 A mass stabbing that left three people dead in a Reading park was a terror attack, police have confirmed.
The Counter Terrorism Policing South East (CTPSE) unit has taken over the investigation as a suspect remains in custody.
Chief Constable John Campbell, of Thames Valley Police, said: "I am deeply saddened by the events of last night.
Download the new Independent Premium app
Sharing the full story, not just the headlines
"This was a truly tragic incident and the thoughts of Thames Valley Police are with all those who have been affected.
"Incidents of this nature are very rare, though I know that will be of little comfort to those involved and understand the concern that this incident will have caused amongst our local community."
The attack was formally declared a terrorist incident by Deputy Assistant Commissioner Dean Haydon, the senior national coordinator for counterterror policing.
The suspect, a 25-year-old man of Libyan origin, has been arrested on suspicion of murder and remains in custody.
Police said cordons would remain in place as investigations continued in Forbury Gardens, where the attack happened, and at a block of flats where the suspect lived in nearby Whitley.
"I would also ask that the public avoid speculation," Mr Campbell said.
"We would like to hear from anyone who has video footage. Out of respect for those deceased and injured, along with their loved ones, please do not circulate this footage on social media – this will be incredibly distressing."
The knifeman struck at around 7pm on Saturday evening, as groups of friends and families enjoyed the evening sunshine.
A personal trainer who fled the attack said the knifeman had shouted "unintelligible words" before stabbing victims in the neck.
"The park was pretty full, a lot of people sat around drinking with friends, when one lone person walked through, suddenly shouted some unintelligible words and went around a large group of around 10, trying to stab them," said Lawrence Wort, 20.
"He stabbed three of them, severely in the neck, and under the arms, and then turned and started running towards me, and we turned and started running.
"When he realised that he couldn't catch us, he tried to stab another group sat down, he got one person in the back of the neck and then when he realised everyone was starting to run, he ran out the park."
Graphic footage from the scene showed the three victims lying injured metres apart on the grass, surrounded by members of the public as police carried out emergency first aid.
Officers could be heard calling for a defibrillator, as CPR was conducted on one victim.
An air ambulance and several other ambulances were called, as well as teams from London and a hazardous area response team.
The suspect, a young man of North African or Middle Eastern appearance who was wearing black, was chased and pinned to the floor by police officers.
He was searched for weapons before being taken into custody.
Heavily-armed Counter Terrorist Specialist Firearms Officers later searched a flat in Basingstoke Road, in the Reading suburb of Whitley.
Residents were evacuated from the block, which sits just under two miles from the scene of the stabbing.
A local woman, who did not want to be named, told The Independent the flat where the suspect lived was council-owned and used as temporary accommodation, including for people recently released from prison.
"First there were armed response cars, and then unmarked vans with armed police wearing balaclavas turned up," she added.
At the beginning of the UK's coronavirus lockdown, the closure of large venues and transport hubs caused counter-terror police to assess that the risk of mass stabbings had reduced, because of a reduction in crowded places.
But at the same time, there were concerns that the effects of online radicalisation could be more pronounced as people became more isolated and spent more time on the internet.
The head of the Prevent counter-extremism programme previously told The Independent referrals had fallen sharply during the pandemic, raising fears that potential threats were not being spotted by teachers, probation workers, NHS staff and other agencies forced to reduce contact with people.
Isis has incited its supporters to carry out low-technology terror attacks using knives and vehicles around the world.
The terrorist group released advice on picking "soft targets" containing crowds of people but low security.
The tactics have been used in several recent terror attacks in the UK, including at Fishmongers' Hall in November and Streatham in January.
Anyone with information about the incident or video material is asked to contact police on 101.