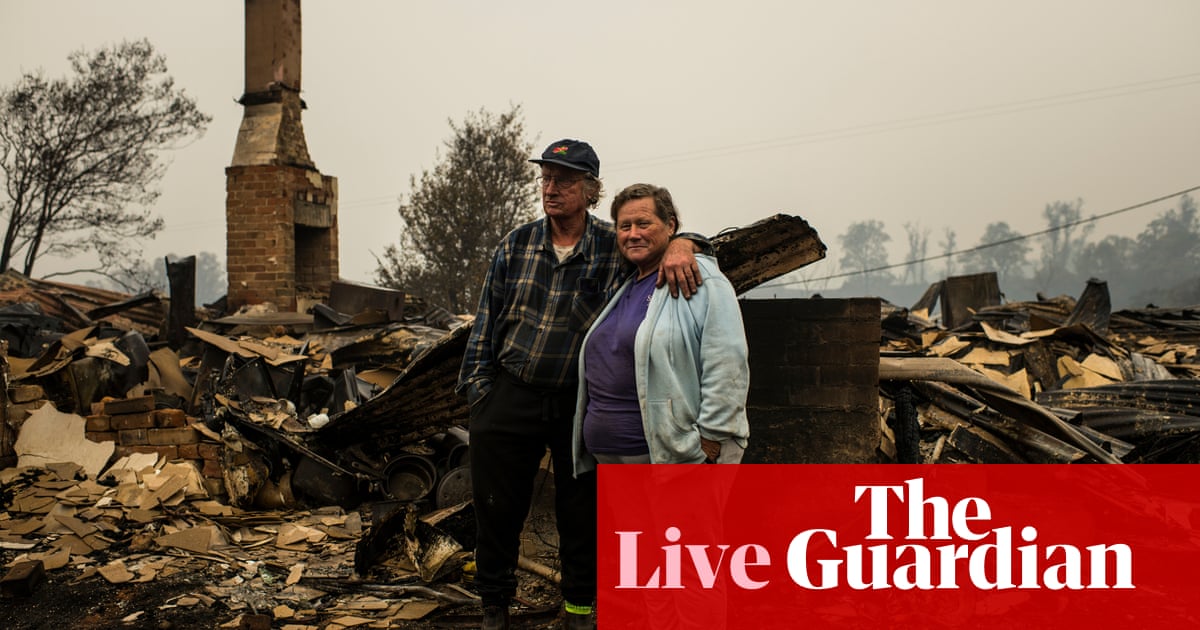 Rain falls on some NSW, Victorian and South Australian bushfire-affected areas, but worse fire conditions are forecast to return. Follow all today's latest news and live updates
9.19pm GMT
Asked if Scott Morrison's initial response to the crisis was embarrassing for the nation, Craig Kelly says:
Absolutely not. In fact, what has been disappointing, is that we are a very stoic nation. We have had disasters in the past. Everyone has got behind the leader, we have got in there, done our best to clean it up.
But unfortunately, during an international tragedy, we have seen people actually trying to exploit it for political advantage.
9.16pm GMT
"There is no denialist cult," Craig Kelly says, about views about climate change within the Morrison government.
He says the debate should be about hazard reduction. Which has already been explained about a million times.
Continue reading…



Source link