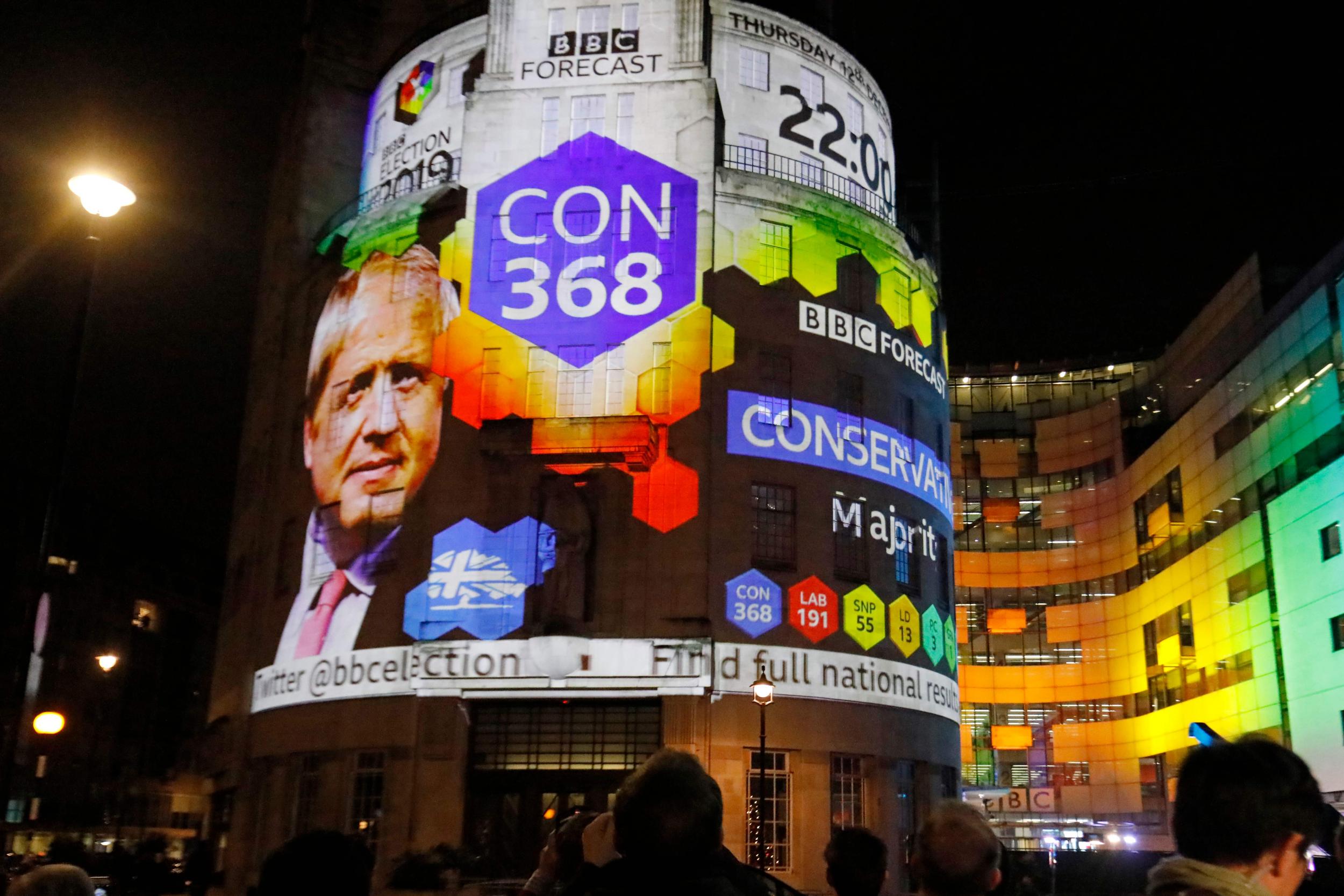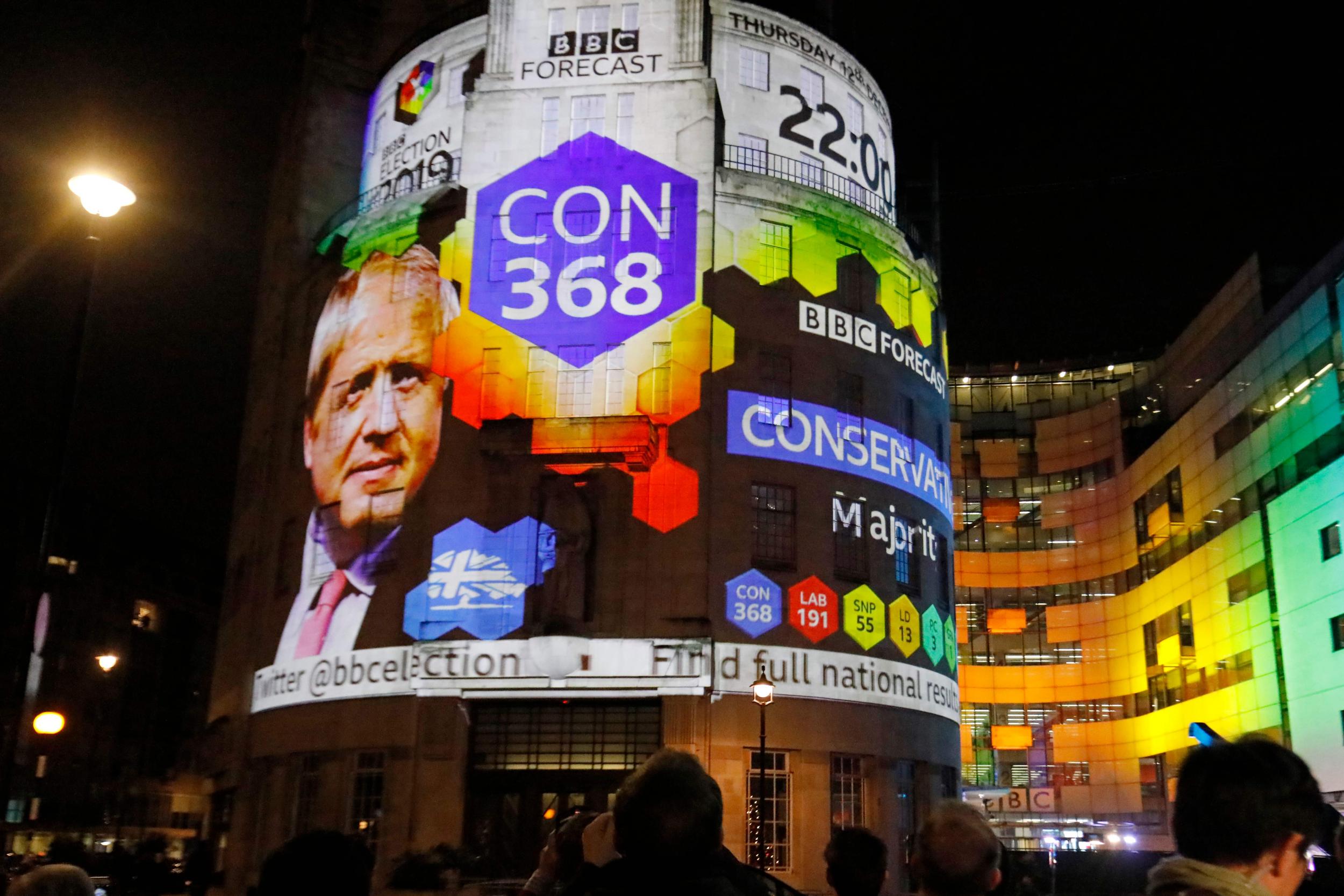 Boris Johnson is set to win a landslide Tory majority of 86 in the House of Commons, according to an exit poll for the general election.
The poll, conducted by Ipsos Mori for the BBC, ITV and Sky News, suggested the Conservatives would win 368 seats, with Labour on 191 and the SNP on 55.
If the forecast is correct, the Prime Minister will return to power with a commanding mandate enabling him to drive through his Brexit deal.
Download the new Indpendent Premium app
Sharing the full story, not just the headlines
​It would represent the largest majority for a Tory leader since Margaret Thatcher in the 1980s, as well as Labour's heaviest defeat since 1935.
How many seats are needed for a majority?
There are a total of 650 seats in the House of Commons, so a party needs to win 326 seats in order to command a majority and have a realistic chance of getting its laws through parliament.
However, when the speaker is removed from this number, and the Irish republican party Sinn Fein who do not take their seats, the number is slightly altered.
For example, including the speaker and the seven seats won by Sinn Fein in 2017, a majority could be achieved in that parliament with 322 seats.
The 2010 and 2017 elections both ended in hung parliaments, underscoring deep political divisions in the country.
Mr Johnson entered this election without just 298 Tory MPs, after some quit the party and he withdrew the whip from others when they rebelled over Brexit.
The result will be seen as a triumph for his tightly controlled election campaign, which was largely gaffe-free until the final week.
It will, however, be a significant set-back for the Labour leader Jeremy Corbyn, who will have twice led his party to defeat at the polls.
Additional reporting by PA