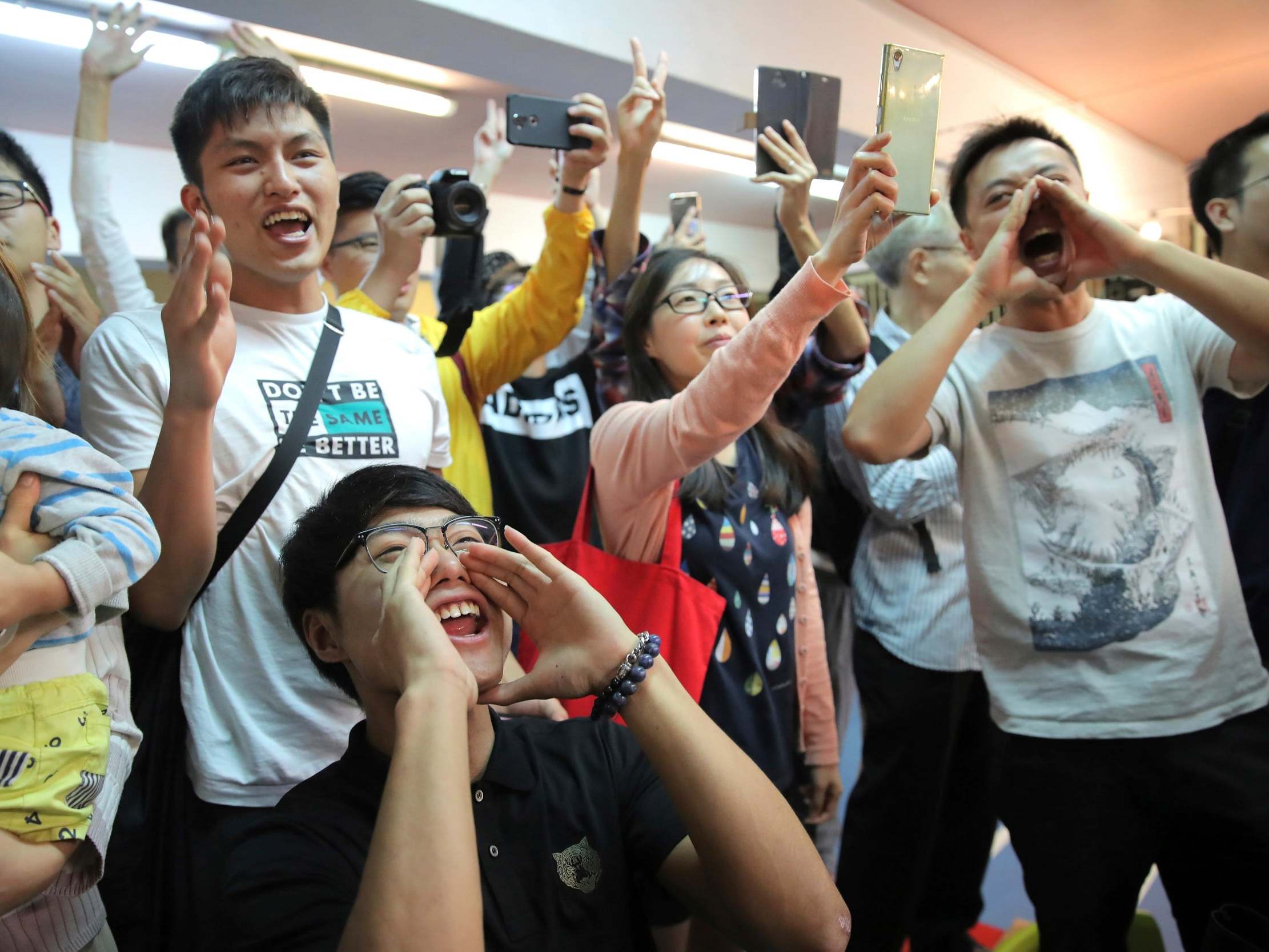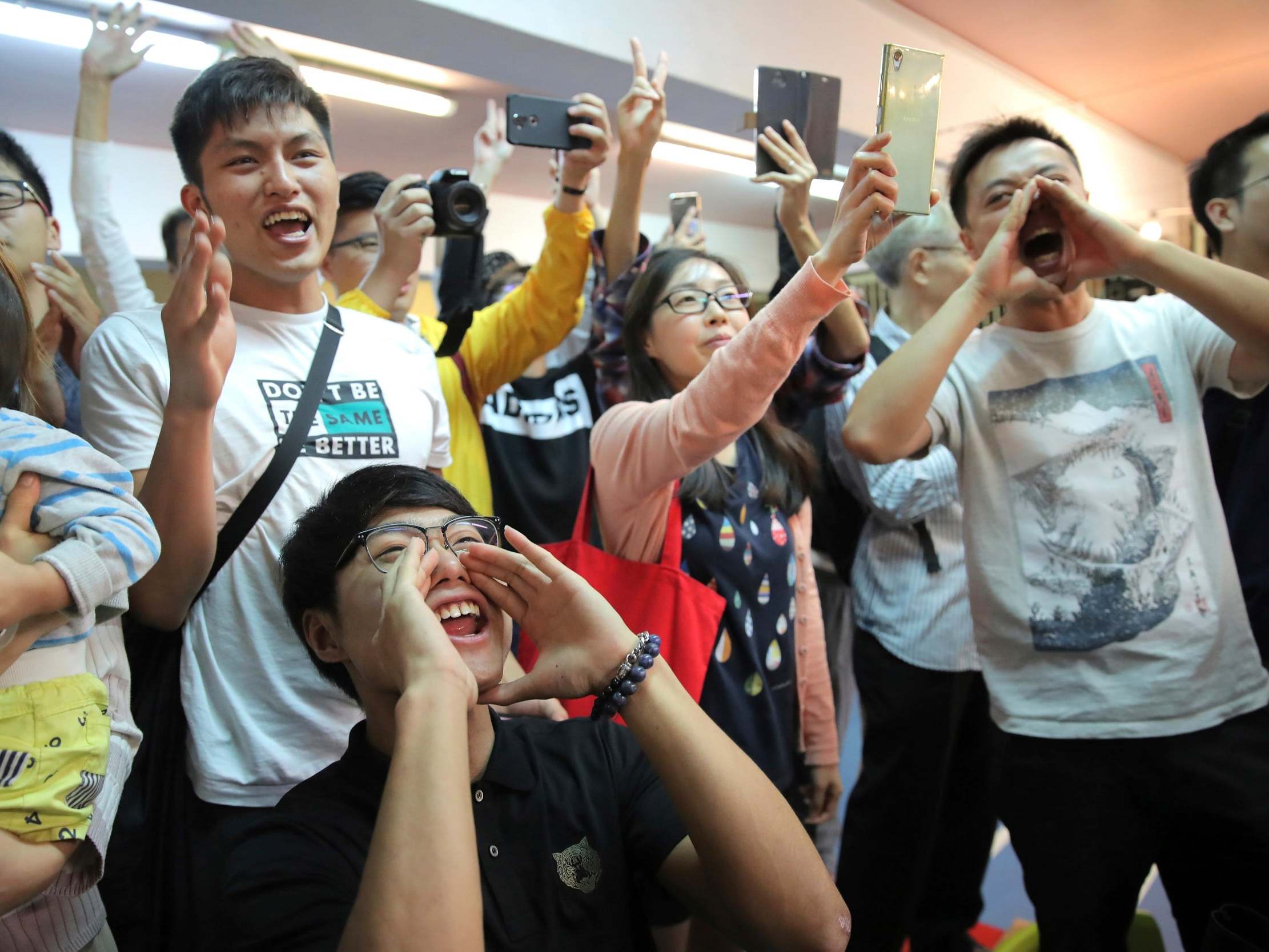 Pro-democracy candidates in Hong Kong surged to an early lead in the first polls since the start of anti-government protests in the city.
Record numbers of people turned out to vote in the district council election which is seen as a test of support for the pro-Beijing chief executive, Carrie Lam,
Initial results suggested that by 4am local time establishment candidates had only won around 18 seats, compared to 207 for pro-democracy candidates, out of a total of 457, according to local media.
Download the new Indpendent Premium app
Sharing the full story, not just the headlines
Hong Kong's district councils control some spending and decide issues such as recycling and public health.
If the pro-democracy camp gains control, it could get six seats on Hong Kong's semi-representative Legislative Council and 117 seats on the 1,200-member panel that selects the city's chief executive.
"The performance of the pro-democracy camp will send a signal to Beijing," said Andrew Li, a 22-year-old student who supported a pro-democracy candidate. "By ignoring people's demands, it wakes up all Hong Kong people to come out and vote."
After the polls closed at 10.30pm local time, electoral affairs chief Barnabus Fung said at least 2.94 million people voted – a turnout of 71 per cent and double the 1.47 million who took part four years ago.
Among the successful pro-democracy candidates were Lester Shum, a former student leader of the umbrella movement in 2014, and Kelvin Lam, who stood in after activist Joshua Wong was barred from running.
There was no major disruption during the day, despite recent attacks on candidates including Junius Ho, a pro-Beijing incumbent who suffered stab wounds earlier this month. Mr Ho lost to a pro-democracy challenger.
However the standoff continued at Polytechnic University, where protesters have been surrounded by police.
"The government needs to know that if they don't answer our demands, we will continue demanding and the protests will not stop," said a 26-year-old pro-democracy voter who gave her name as Cda.
Anti-government demonstrations began six months ago over an extradition bill that would have allowed people to be sent to mainland China for trial.
While the bill has since been withdrawn, protesters remain angry at alleged police brutality and what they see as Beijing's interference in the freedoms promised to the former British colony when it returned to China in 1997.
Ms Lam pledged that her government would listen more closely to the views of district councils when she cast her ballot.
"I hope this kind of stability and calm is not only for today's election, but to show that everyone does not want Hong Kong to fall into a chaotic situation again," Lam said.
Additional reporting by Reuters