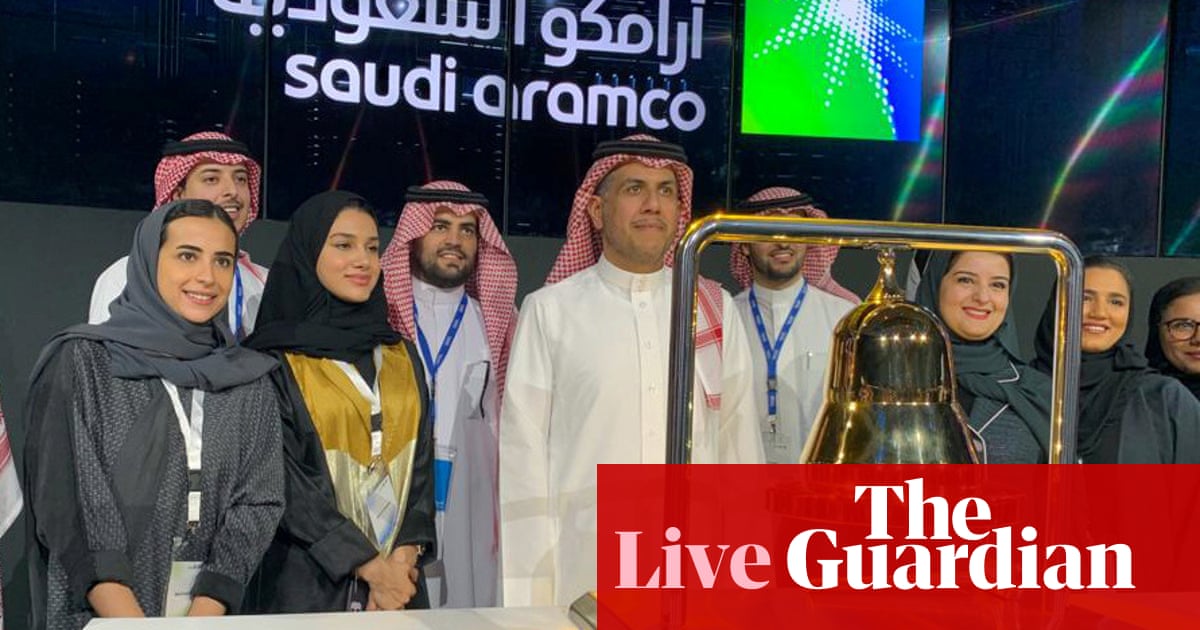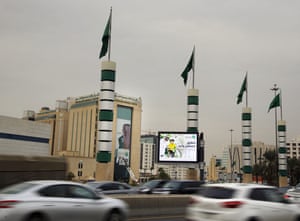 Good morning, and welcome to our rolling coverage of the world economy, the financial markets, the eurozone and business.
It's a massive day on the Saudi stock market as oil giant Aramco finally makes its debut — becoming the biggest listed company in the world.
Saudi Aramco is floating today, after raising $25.6bn through its sometime troubled IPO. That valued the company at $1.7trillion – even more than Apple ($1.2 trillion).
The opening auction on the Tadawul is underway as I type, so we'll soon know if the float is a success.
If Aramco's shares rally today, then the $2trillion valuation craved by Crown Prince Mohammed bin Salman could be in sight again.
But it's an usual float – just 1.5% of Aramco's stock is actually floating. The rest is owned by the Saudi state.
That scarcity could help push the stock higher, after international investors proved reluctant to back the IPO.
Human rights concerns, the climate crisis, and corporate government concerns all forced the Saudis to rein in their ambitious plans for the float, and restrict it to Middle East investors.
As my colleague Jillian Ambrose explains:



It was originally expected to sell about 5% through a dual-listing on the Saudi market and on a major international stock exchange.

The IPO lost the support of international investors, which are sceptical of the company's valuation. Investors are also wary of Aramco's close ties to the Saudi regime, which is embroiled in geopolitical conflict and whose behaviour has raised human rights concerns.
Among local investors demand for Aramco shares was almost three times oversubscribed after the Saudi government encouraged Middle Eastern investors and wealthy Saudi families to support the IPO.
Aramco's shares were sold at 32 riyals each. The stock should start trading soon, so we'll see if it spikes or slides…..
Also coming up today
The City is becoming more anxious about tomorrow's general election.
A closely-watched poll from YouGov showed Boris Johnson's likely majority has narrowed – from 68 seats to just 28. A hung parliament is still a real possibility, which knocked sterling a little last night.
The pound is trading around $1.3135 this morning, having hit $1.32 last night (before YouGov hit the wires).
Plus, America's central bank is holding its last (scheduled) meeting of 2019, but we're not expecting fireworks.
The agenda
12.30pm GMT: US inflation: Expected to rise to 2.0% per year, from 1.8%
3.30pm GMT: US weekly oil inventories
7pm GMT: US Federal Reserve decision: expected to leave interest rates unchanged